John 17:17, "Sanctify them through thy truth: thy word is truth."
Titus 1:4, "To Titus, [mine] own son after the common faith: Grace, mercy, [and] peace, from God the Father and the Lord Jesus Christ our Saviour."
Deuteronomy 14:2, "For thou [art] an holy people unto the LORD thy God, and the LORD hath chosen thee to be a peculiar people unto himself, above all the nations that [are] upon the earth."
James 4:4, "Ye adulterers and adulteresses, know ye not that the friendship of the world is enmity with God? whosoever therefore will be a friend of the world is the enemy of God."
John 16:33, "These things I have spoken unto you, that in me ye might have peace. In the world ye shall have tribulation: but be of good cheer; I have overcome the world."
1 Peter 2:9, "But ye [are] a chosen generation, a royal priesthood, an holy nation, a peculiar people; that ye should show forth the praises of him who hath called you out of darkness into his marvellous light:"
Remnant Church Scattered:
Revelation 12:17, "And the dragon was wroth with the woman, and went to make war with the remnant of her seed, which keep the commandments of God, and have the testimony of Jesus Christ"
Heaven is a choice:
Revelation 22:14, "Blessed [are] they that do his commandments, that they may have right to the tree of life, and may enter in through the gates into the city."
Ephesians 6:13-18, "Wherefore take unto you the whole armour of God, that ye may be able to withstand in the evil day, and having done all, to stand. Stand therefore, having your loins girt about with truth, and having on the breastplate of righteousness; And your feet shod with the preparation of the gospel of peace; Above all, taking the shield of faith, wherewith ye shall be able to quench all the fiery darts of the wicked. And take the helmet of salvation, and the sword of the Spirit, which is the word of God: Praying always with all prayer and supplication in the Spirit, and watching thereunto with all perseverance and supplication for all saints;"
Resurrection of the just:
Luke 14:14, "And thou shalt be blessed; for they cannot recompense thee: for thou shalt be recompensed at the resurrection of the just."
v. re·formed, re·form·ing, re·forms
v.tr.
1. To improve by alteration, correction of error, or removal of defects; put into a better form or condition.
2.
a. To abolish abuse or malpractice in: 
b. To put an end to (a wrong). 
3. To cause (a person) to give up harmful or immoral practices; persuade to adopt a better way of life.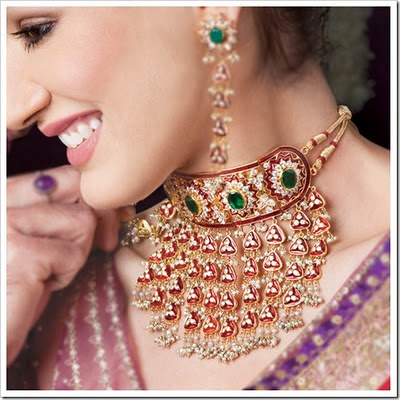 Hebrews 12:6, "For whom the Lord loveth he chasteneth, and scourgeth every son whom he receiveth." 
Leviticus 26:23-25, "And if ye will not be reformed by me by these things, but will walk contrary unto me;  Then will I also walk contrary unto you, and will punish you yet seven times for your sins.  And I will bring a sword upon you, that shall avenge the quarrel of [my] covenant: and when ye are gathered together within your cities, I will send the pestilence among you; and ye shall be delivered into the hand of the enemy."
| | |
| --- | --- |
| 1. Will not be reformed = walk contrary against the Lord | Will be reformed = to walk according to the will of God |
Revelation 12:17, "And the dragon was wroth with the woman, and went to make war with the remnant of her seed, which keep the commandments of God, and have the testimony of Jesus Christ."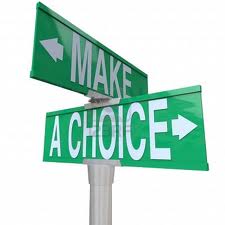 Isaiah 58:12, "And [they that shall be] of thee shall build the old waste places: thou shalt raise up the foundations of many generations; and thou shalt be called, The repairer of the breach, The restorer of paths to dwell in."
Ephesians 5:27, "That he might present it to himself a glorious church, not having spot, or wrinkle, or any such thing; but that it should be holy and without blemish."
1 Corinthians 10:31, "Whether therefore ye eat, or drink, or whatsoever ye do, do all to the glory of God." 
What is it that we are not to adorn ourselves with?
1 Peter 3:3, "Whose adorning let it not be that outward [adorning] of plaiting the hair, and of wearing of gold, or of putting on of apparel;"


#2889 Strong's Concordance - kŏsmŏs which in specific means decoration.
#1708 - ĕmplŏkē - elaborate braiding of the hair. Notice the word "elaborate".
e·lab·o·rate
adj.
1. Planned or executed with painstaking attention to numerous parts or details.
2. Intricate and rich in detail.
 Example:

#5553 - gold - gold plated coin or ornament, any golden article

Example of gold earrings, bracelet, anklet, necklace.

I Timothy 2:9-10, "In like manner also, that women adorn themselves in modest apparel, with shamefacedness and sobriety;  not with broided hair, or gold, or pearls, or costly array;  But (which becometh women professing godliness) with good works."
Strongs Concordance #127 - shamefacedness - aidōs (ahee-doce)
Bashfulness, downcast eyes towards men or God
Isaiah 3:16, "Moreover the LORD saith, Because the daughters of Zion are haughty, and walk with stretched forth necks and wanton eyes, walking and mincing [as] they go, and making a tinkling with their feet:"

1 Peter 3:4, "But [let it be] the hidden man of the heart, in that which is not corruptible, [even the ornament] of a meek and quiet spirit, which is in the sight of God of great price."
Matthew  24:46-51, "Blessed [is] that servant, whom his lord when he cometh shall find so doing. Verily I say unto you, That he shall make him ruler over all his goods. But and if that evil servant shall say in his heart, My lord delayeth his coming; And shall begin to smite [his] fellowservants, and to eat and drink with the drunken; The lord of that servant shall come in a day when he looketh not for [him], and in an hour that he is not aware of,  And shall cut him asunder, and appoint [him] his portion with the hypocrites: there shall be weeping and gnashing of teeth."