James 4:4, "Ye adulterers and adulteresses, know ye not that the friendship of the world is enmity with God? whosoever therefore will be a friend of the world is the enemy of God."
Ephesians 5:27, "That he might present it to himself a glorious church, not having spot, or wrinkle, or any such thing; but that it should be holy and without blemish."
Revelation 12:9, "And the great dragon was cast out, that old serpent, called the Devil, and Satan, which deceiveth the whole world: he was cast out into the earth, and his angels were cast out with him."
Isaiah 30:10, "Which say to the seers, See not; and to the prophets, Prophesy not unto us right things, speak unto us smooth things, prophesy deceits."
Revelation 14:12, "Here is the patience of the saints: here [are] they that keep the commandments of God, and the faith of Jesus."
Revelation 12:17, "And the dragon was wroth with the woman, and went to make war with the remnant of her seed, which keep the commandments of God, and have the testimony of Jesus Christ."
Matthew 7:14, "Because strait [is] the gate, and narrow [is] the way, which leadeth unto life, and few there be that find it."
1 John 2:6, "He that saith he abideth in him ought himself also so to walk, even as he walked."
1 Peter 2:21, "For even hereunto were ye called: because Christ also suffered for us, leaving us an example, that ye should follow his steps."
Matthew 6:24, "No man can serve two masters: for either he will hate the one, and love the other; or else he will hold to the one, and despise the other. Ye cannot serve God and mammon." 
Matthew 25:6, "And at midnight there was a cry made, Behold, the bridegroom cometh; go ye out to meet him."
1 Corinthians 10:31, "Whether therefore ye eat, or drink, or whatsoever ye do, do all to the glory of God."
Genesis 35:1, "And God said unto Jacob, Arise, go up to Bethel, and dwell there: and make there an altar unto God, that appeared unto thee when thou fleddest from the face of Esau thy brother."
Genesis 35:2-4, "Then Jacob said unto his household, and to all that [were] with him, Put away the strange gods that [are] among you, and be clean, and change your garments:  And let us arise, and go up to Bethel; and I will make there an altar unto God, who answered me in the day of my distress, and was with me in the way which I went.  And they gave unto Jacob all the strange gods which [were] in their hand, and [all their] earrings which [were] in their ears; and Jacob hid them under the oak which [was] by Shechem."
Judges 8:24, "And Gideon said unto them, I would desire a request of you, that ye would give me every man the earrings of his prey. (For they had golden earrings, because they [were] Ishmaelites.)"
Joshua 24:15 "…choose you this day whom ye will serve; whether the gods which your fathers served that [were] on the other side of the flood, or the gods of the Amorites, in whose land ye dwell: but as for me and my house, we will serve the LORD."
2 Corinthians 6:17-18, "Wherefore come out from among them, and be ye separate, saith the Lord, and touch not the unclean [thing]; and I will receive you, And will be a Father unto you, and ye shall be my sons and daughters, saith the Lord Almighty." 
Exodus 33:5-6, "For the LORD had said unto Moses, Say unto the children of Israel, Ye are a stiffnecked people: I will come up into the midst of thee in a moment, and consume thee: therefore now put off thy ornaments from thee, that I may know what to do unto thee. And the children of Israel stripped themselves of their ornaments by the mount Horeb."
1 Corinthians 10:11, "Now all these things happened unto them for ensamples: and they are written for our admonition, upon whom the ends of the world are come."
Revelation 22:11, "He that is unjust, let him be unjust still: and he which is filthy, let him be filthy still: and he that is righteous, let him be righteous still: and he that is holy, let him be holy still."
Malachi 3:6, "For I [am] the LORD, I change not; therefore ye sons of Jacob are not consumed."
1 Peter 3:4, "...the hidden man of the heart, in that which is not corruptible, [even the ornament] of a meek and quiet spirit,which is in the sight of God of great price."
Isaiah 3:16-21, "Moreover the LORD saith, Because the daughters of Zion are haughty, and walk with stretched forth necks and wanton eyes, walking and mincing [as] they go, and making a tinkling with their feet: In that day the Lord will take away the bravery of [their] tinkling ornaments [about their feet], and [their] cauls, and [their] round tires like the moon,   The chains, and the bracelets, and the mufflers,  The bonnets, and the ornaments of the legs, and the headbands, and the tablets, and the earrings,  The rings, and nose jewels.." 
Isaiah 4:4, "When the Lord shall have washed away the filth of the daughters of Zion, and shall have purged the blood of Jerusalem from the midst thereof by the spirit of judgment, and by the spirit of burning." 
Isaiah 4:2-3, "In that day shall the branch of the LORD be beautiful and glorious, and the fruit of the earth [shall be] excellent and comely for them that are escaped of Israel. And it shall come to pass, [that he that is] left in Zion, and [he that] remaineth in Jerusalem, shall be called holy, [even] every one that is written among the living in Jerusalem."
Jeremiah 6:2, "I have likened the daughter of Zion to a comely and delicate [woman]."
Revelation 17:3-4, "…and I saw a woman sit upon a scarlet coloured beast, full of names of blasphemy, having seven heads and ten horns.  And the woman was arrayed in purple and scarlet colour, and decked with gold and precious stones and pearls, having a golden cup in her hand full of abominations and filthiness of her fornication."
Hosea  2:13, "And I will visit upon her the days of Baalim, wherein she burned incense to them, and she decked herself with her earrings and her jewels, and she went after her lovers, and forgat me, saith the LORD."
Isaiah 3:9, "The show of their countenance doth witness against them; and they declare their sin as Sodom, they hide [it] not. Woe unto their soul! For they have rewarded evil unto themselves."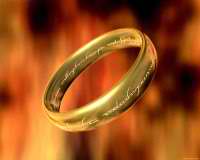 The Ring:
1.     has  a shape of a circle symbolizes eternity since it has no beginning or end
2.     a symbol of ownership or slavery. Since ring wraps around, it is a sign of ownership or slavery or subjection to a higher power which is showing that the person who is wearing it for whatever reason is in slavery to Satan the god of jewerly.
3.     a symbol of authority, wealth and position especially to the ancient Roman world who we are surely not to pattern ourselves after.
4.     has something to do with the male and woman thing coming together as far as private parts

"...the ring in marriage...are all of pagan origin, and sanctified by their adoption into the Church." An Essay On the Development of Christian Doctrine, p. 373. By John Henry Newman
Colossians 2:8, "Beware lest any man spoil you through philosophy and vain deceit, after the tradition of men, after the rudiments of the world, and not after Christ."
The prodigal son:
Luke 15:22, "But the father said to his servants, Bring forth the best robe, and put [it] on him; and put a ring on his hand, and shoes on [his] feet:"
Joseph in Egypt:
Genesis 41:42, "And Pharaoh took off his ring from his hand, and put it upon Joseph's hand, and arrayed him in vestures of fine linen, and put a gold chain about his neck;"
Esther 3:12, "Then were the king's scribes called on the thirteenth day of the first month, and there was written according to all that Haman had commanded unto the king's lieutenants, and to the governors that [were] over every province, and to the rulers of every people of every province according to the writing thereof, and [to] every people after their language; in the name of king Ahasuerus was it written, and sealed with the king's ring."
The Hebrew word for this ring is
2885  tabba`ath 
Properly, a seal (as sunk into the wax), i.e. signet (for sealing);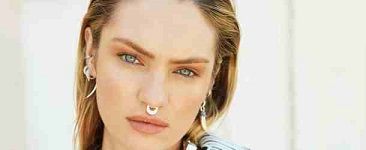 Isaiah 3:21, "The rings, and nose jewels,"
Exodus 35:22, "And they came, both men and women, as many as were willing hearted, [and] brought bracelets, and earrings, and rings, and tablets, all jewels of gold: and every man that offered [offered] an offering of gold unto the LORD."
Matthew 15:8, "This people draweth nigh unto me with their mouth, and honoureth me with [their] lips; but their heart is far from me."
Revelation 22:12, "behold, I come quickly; and my reward [is] with me, to give every man according as his work shall be."
 1 Thessalonians 5:23, "And the very God of peace sanctify you wholly; and [I pray God] your whole spirit and soul and body be preserved blameless unto the coming of our Lord Jesus Christ."