Proverbs 2:6, "For the LORD giveth wisdom: out of his mouth cometh knowledge and understanding."
James 4:4, "Ye adulterers and adulteresses, know ye not that the friendship of the world is enmity with God? whosoever therefore will be a friend of the world is the enemy of God."
2 Timothy 3:16, "All scripture is given by inspiration of God, and is profitable for doctrine, for reproof, for correction, for instruction in righteousness."
2 Kings 9:30, "And when Jehu was come to Jezreel, Jezebel heard of it; and she painted her face, and tired her head, and looked out at a window."
1 Kings 16:31, "And it came to pass, as if it had been a light thing for him to walk in the sins of Jeroboam the son of Nebat, that he took to wife Jezebel the daughter of Ethbaal king of the Zidonians, and went and served Baal, and worshipped him."
1 Kings 18:4, "For it was so, when Jezebel cut off the prophets of the LORD, that Obadiah took an hundred prophets, and hid them by fifty in a cave, and fed them with bread and water.)"
1 Kings 18:13, "Was it not told my lord what I did when Jezebel slew the prophets of the LORD, how I hid an hundred men of the LORD's prophets by fifty in a cave, and fed them with bread and water?"
2 Kings 9:22, "And it came to pass, when Joram saw Jehu, that he said, [Is it] peace, Jehu? And he answered, What peace, so long as the whoredoms of thy mother Jezebel and her witchcrafts [are so] many?"
Strongs Corcordance
6320  puwk 
- from an unused root meaning to paint; dye (specifically, stibium for the eyes):--fair colours, glistering, paint(-ed) (-ing).
Isaiah 54:11, "O thou afflicted, tossed with tempest, and not comforted, behold, I will lay thy stones with fair colours, and lay thy foundations with sapphires."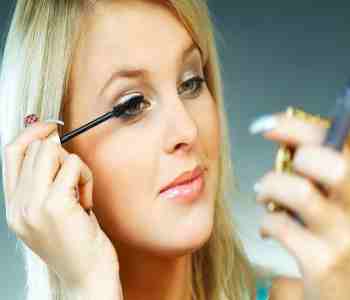 Jeremiah  4:30, "And when thou art spoiled, what wilt thou do? Though thou clothest thyself with crimson, though thou deckest thee with ornaments of gold, though thou rentest thy face with painting, in vain shalt thou make thyself fair; thy lovers will despise thee, they will seek thy life."
Galatians 5:16, "This I say then, Walk in the Spirit, and ye shall not fulfil the lust of the flesh."
Matthew 7:16, "Ye shall know them by their fruits. Do men gather grapes of thorns, or figs of thistles?"
EGYPTIANS: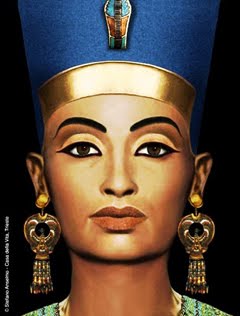 WITCHES: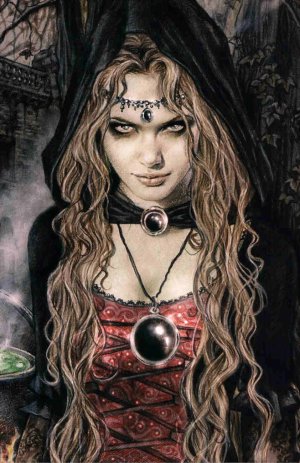 CHURCH OF SATAN: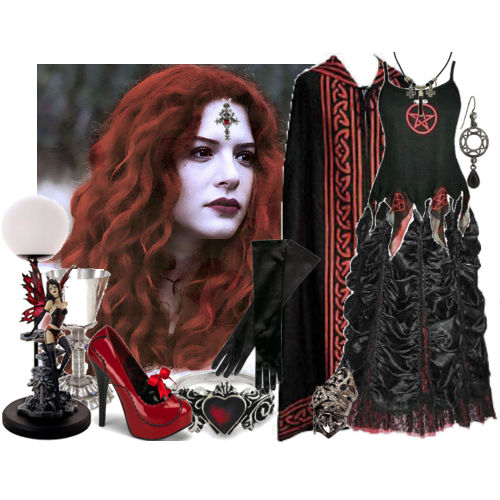 PAGANS: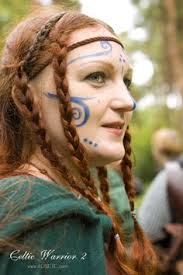 PAGAN CHRISTIAN (JAN CROUCH Trinity Broadcasting Network- OWNER)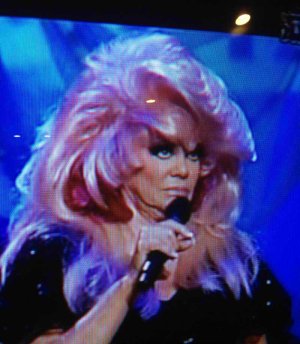 HALLOWEEN WITCH:
MUSLIM WOMAN: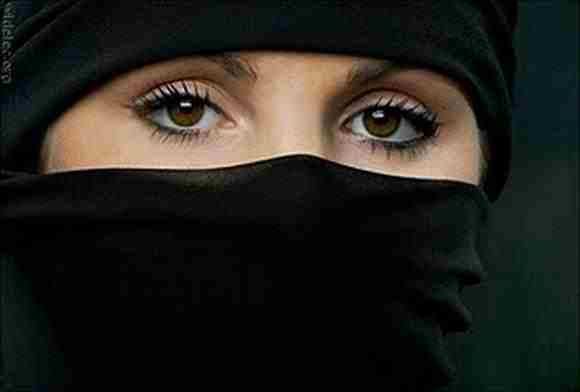 CATHOLIC NUN: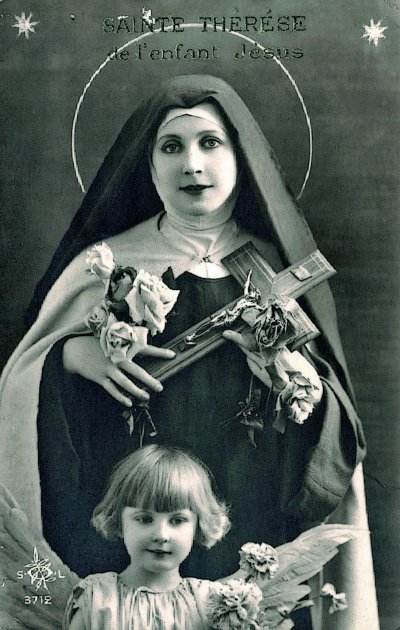 MARILYN MANSON (SINGER):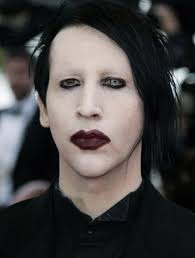 WOMEN OF THE WORLD: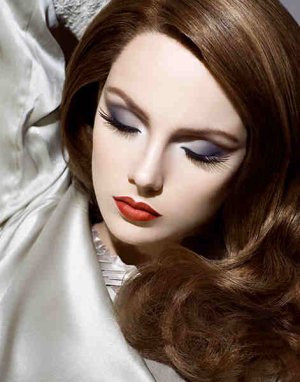 TRANSVESTITES: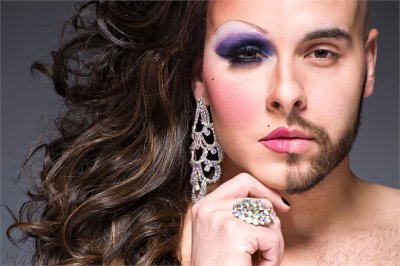 1 Corinthians 10:21, "Ye cannot drink the cup of the Lord, and the cup of devils: ye cannot be partakers of the Lord's table, and of the table of devils."
Transforming Self: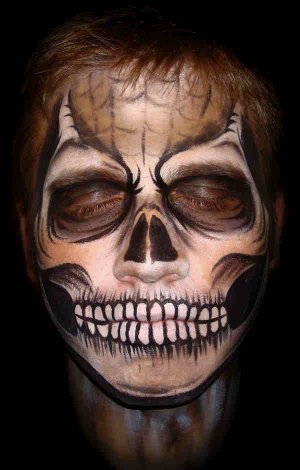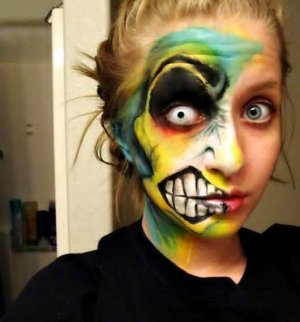 Extra Picture- Clown: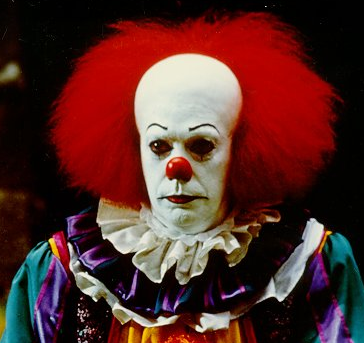 "By the 1st century ad the Egyptian, Roman, Greek and Middle Eastern cultures had developed cosmetics such as powders to whiten the skin; kohl to darken the eyelids, eyelashes, and eyebrows; rouge for the cheeks…" (Encyclopaedia Britannica, Vol. 5, p. 196).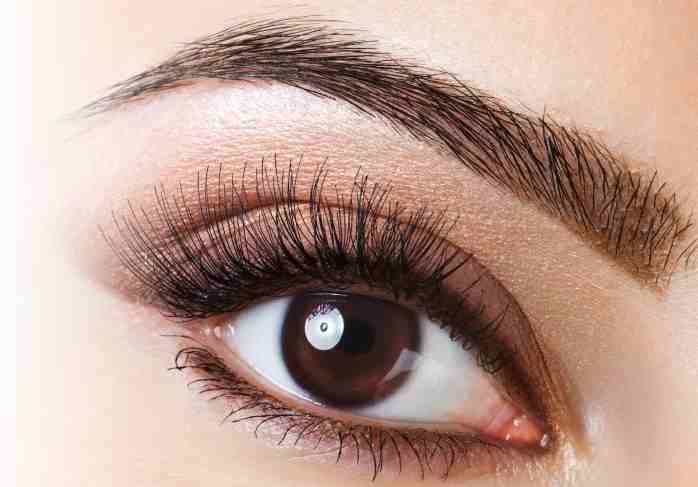 1 Samuel 15:23, "For REBELLION IS AS THE SIN OF WITCHCRAFT and stubbornness is as iniquity and idolatry..."
1 Samuel 6:17, "…for [the LORD seeth] not as man seeth; for man looketh on the outward appearance, but the LORD looketh on the heart."
HEALTH RISK: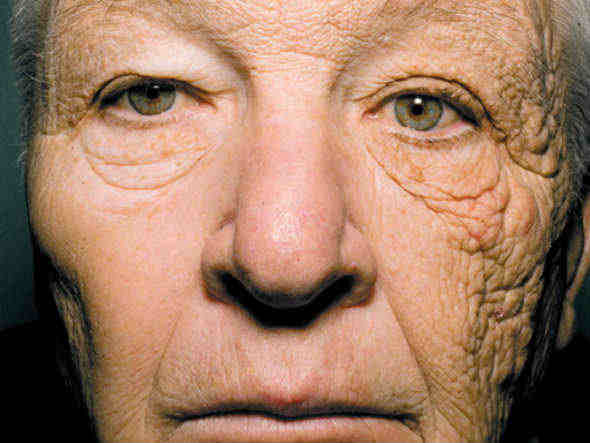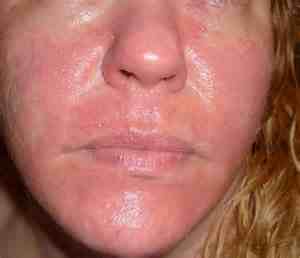 Tattoo:
Leviticus 19:28, "Ye shall not make any cuttings in your flesh for the dead, nor print any marks upon you: I am the LORD."
THIS IS NOT HOW WE PROVE OUR LOVE TO GOD IN PIC #1: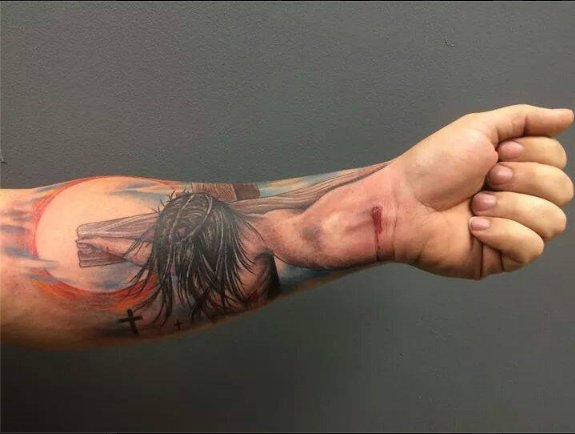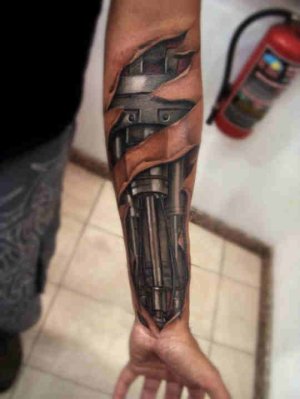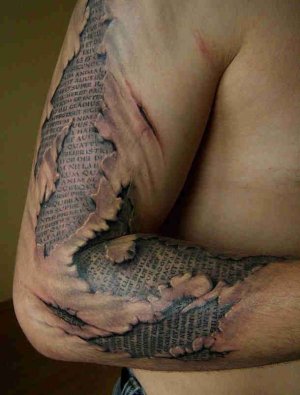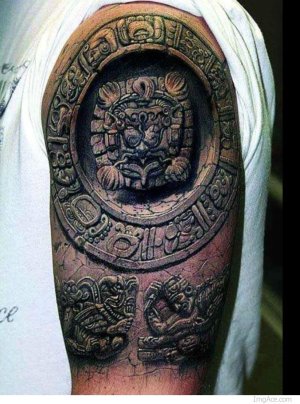 Acts 17:30, "And the times of this ignorance God winked at; but now commandeth all men every where to repent."
1 Timothy 1:15, "This is a faithful saying, and worthy of all acceptation, that Christ Jesus came into the world to save sinners; of whom I am chief."
1 Thessalonians 4:1, "Furthermore then we beseech you, brethren, and exhort you by the Lord Jesus, that as ye have received of us how ye ought to walk and to please God, so ye would abound more and more."
1 John 3:22, "And whatsoever we ask, we receive of him, because we keep his commandments, and do those things that are pleasing in his sight."
Luke 9:23, "If any man will come after me, let him deny himself, and take up his cross daily, and follow me."
Matthew 22:37, 38, "Thou shalt love the Lord thy God  with all thy heart, and with all thy soul, and with all thy mind. This is the first and great commandment."